It's been awhile. Friday required more patience than I have, so I just won't bring that back up.
An Easter egg made by my favorite 2-year-old :)
I worked yesterday (Collin came in, hid this behind his back and when he revealed it, he shouted "Happy Easter!" I melted.)and that's about the time I started feeling sick. It got worse today, but Remy's been such a good sport about it. :) She cuddles with me on the couch (and sticks her tongue out at me) even though I know she'd rather play. Maybe she's aware of the fact that I'd love to have the energy and ability to stand long enough to play outside.
Speaking of playing, I'd like to get Remy some new (hopefully indestructible) toys.
I wish they all came in pink.
Since we've started already with Jim, we need these pre-named
Mike and Leo
toys! She is a genius...or at least I aspire for her to be one. :)
We just got this one in pink.


If this was pink, I would have ordered it today.
Essential

I've never heard of Jolly Balls before, but I think they're pretty sweet...I don't know that many dogs are bothered by the smell of rubber or that they prefer blueberry to rubber, but it's a nice idea.

While we're on the subject of toys, treats come to mind. I wish Greenies weren't so expensive because they're awesome and Remy loves them. This site has them much cheaper but I still can't really justify spending $17 on one bag of dog treats...

I just can't get enough of this shirt. The model's happy look kind of makes me question it, but I want it anyways.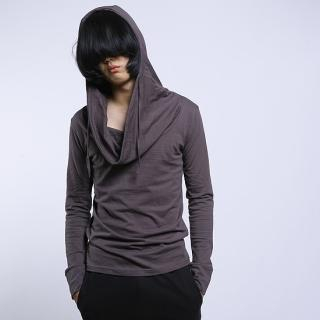 I'd just wear this for a PJ shirt, but I still need it.

If I don't have this one soon, I'll burst. Everywhere. On purpose.


I'm getting a tattoo idea...





These socks! <3




I can't get enough and while it's ridiculous because I'm a grown woman, I'm unashamed.




I don't even have arm warmers yet. And yeah, summer's coming, but they're necessary. It's not like winter won't come again.

I really need classic and/or 80s band tanks. I want ZZ TOP and Poison and Metallica and a hundred other ones. I don't care if they don't match those dreamy boat shoes I picked out...

Oh, and I really just wanna go to Rock USA, no matter how dorky it sounds. I want to see Tom Petty. Real bad.

And I need this.



Actually, I'd just like the entire PINK website. That'd work. But this sweatshirt and the luggage first.


To My 17-Year-Old Self
He will say he adores you.
Smile, but don't take it to heart.
He will say you are irresistible and he cherishes you.
He doesn't even know the meanings of those words.
He will tell you he only has time for you one day per week,
take that to heart and let it hurt - don't let him get away with it.
He will tell you you're beautiful, but you are last on his priority list.
He just likes your body.
He will make you spaghetti for Valentine's Day and you don't have to pretend you like it.
He will hand you crappy smelling lotion, beaming with self-satisfaction.
Wrinkle your nose instead of saying you love it.
He will drag your heart through dirt and gravel and tuna with bananas.
And you will let him, but you shouldn't.
He will make you watch stupid movies and assume that when he gives you the chance to choose a movie to watch, it will be the same one his ex-girlfriend loved.
Slap him. Or at least start an argument. You teach people how to treat you.
He will tell you how amazing you are, time and time again,
but don't take his word for it.
He just likes hand-jobs on Sundays.


I'll work on that more next semester, assuming I get into the class I've been waiting a year for.